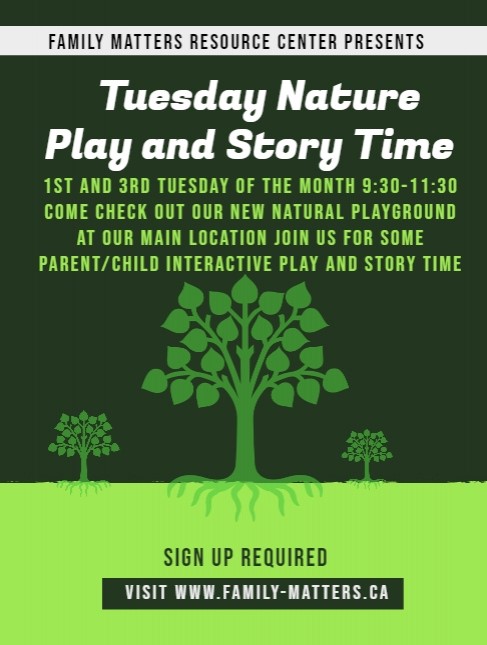 Starting Tuesday 21st September!
Nature play and story time is held at 10am on the 1st and 3rd Tuesdays every month at our new Family Matters natural playground, 10 Middle Road, Lawrencetown.
Join us for some parent/child interactive play and story time, snack provided.
Pre Registration is required due to Covid 19 restrictions. Please call Family Matters 902 584 2210 or 1 800 399 7119 or message our Facebook page https://www.facebook.com/ACFRCfamilymatters to reserve your space.