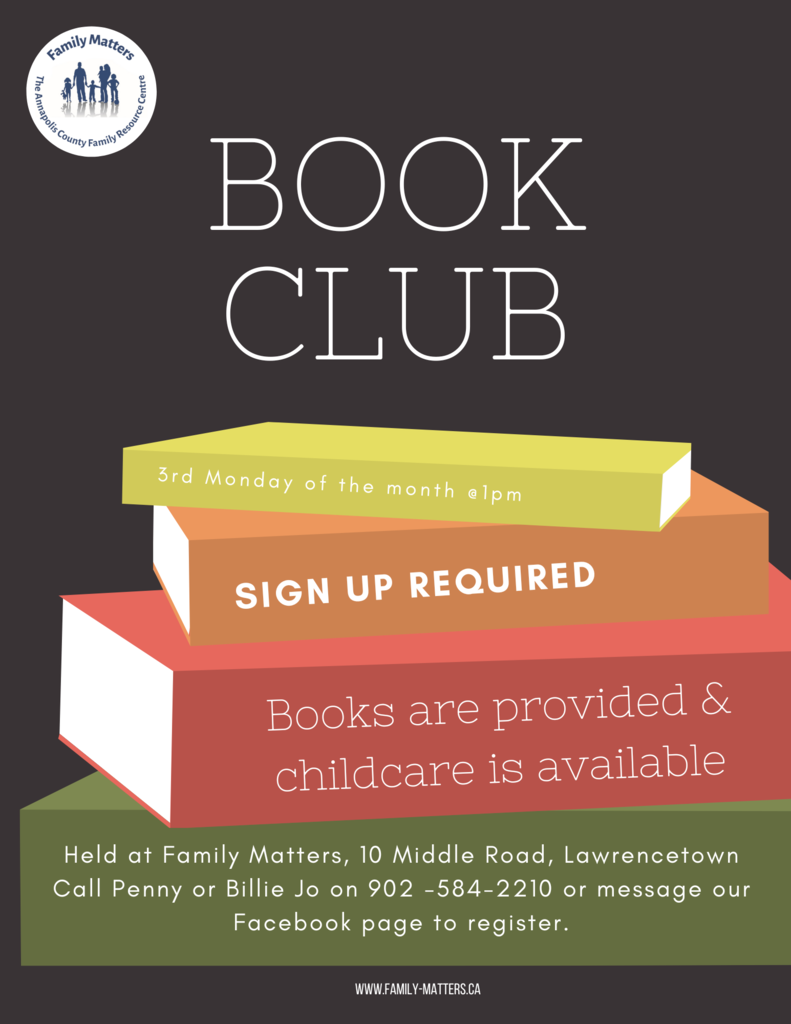 Book Club meets once a month in Lawrencetown, typically every 2nd or 3rd Monday at 1:00 pm to 2:30 pm. Parents/caregivers are given a book to read and a discussion will take place about the book during the meetings. Starting up again January 16th 2023.
If you are interested in joining please call 902 584 2210 or 1 800 399 7119 or send us a message on our Facebook page https://www.facebook.com/ACFRCfamilymatters
Please Note: If School's in Annapolis County are cancelled or have a 2hr delayed start, Family Matters Programs are cancelled that day.