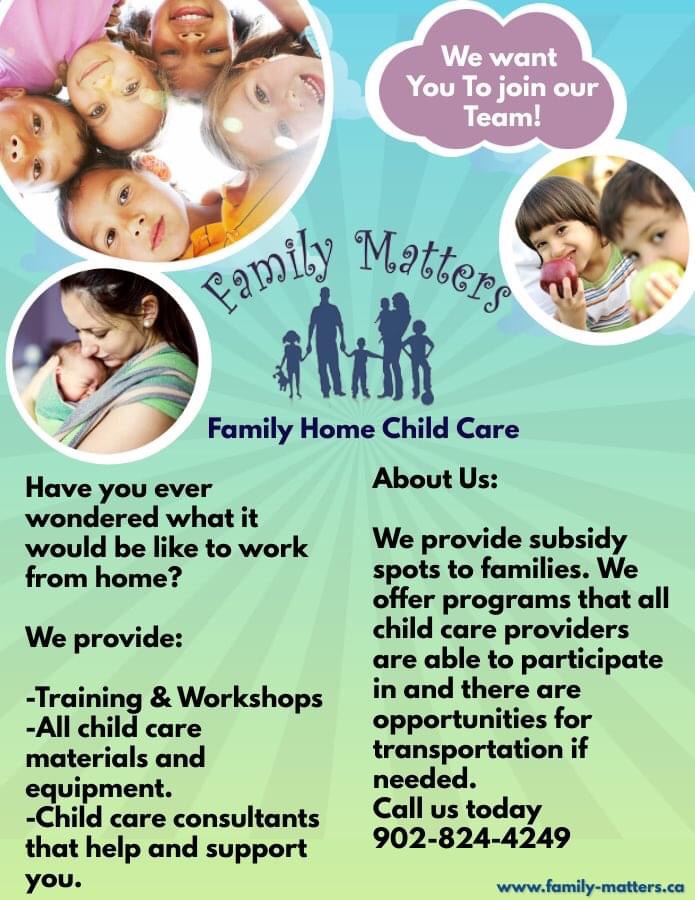 Have you ever wondered what it would be like to work from home? We want you to join our Family Home Child Care team!
We provide: Training & workshops, All child care materials and equipment, child care consultants that help and support you.
About us
We provide subsidy spots to families. We offer programs that all child care providers are able to participate in and there are opportunities for transportation if needed.
Call us today 902-824 4249