Hi Everyone, my pick of the day today is a giant bubble recipe!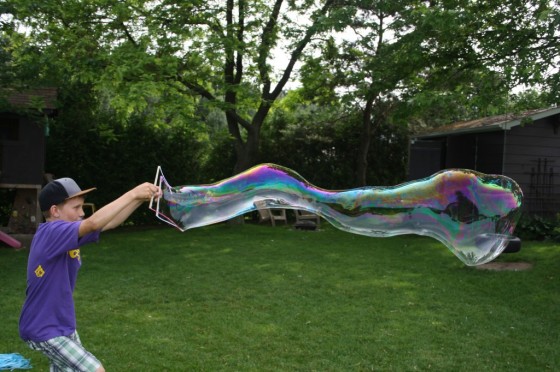 For this you will need 6 x Cups of water (Distilled) but you can you tap if you choose too 🙂 ,1/2 cup blue dawn dish detergent, 1/2 cup of corn starch, 1 tbsp baking power, 10 oz vegetable Glycerine.
I hope you all have a terrific day, enjoy the sun and fun making some bubbles!
Take Care Everyone! Miss Paige Sending Love XOXOXO
Find the full instructions on the Happy Hooligans website here https://happyhooligans.ca/homemade-giant-bubbles/