Join Miss Fiona today for science on our Facebook page here.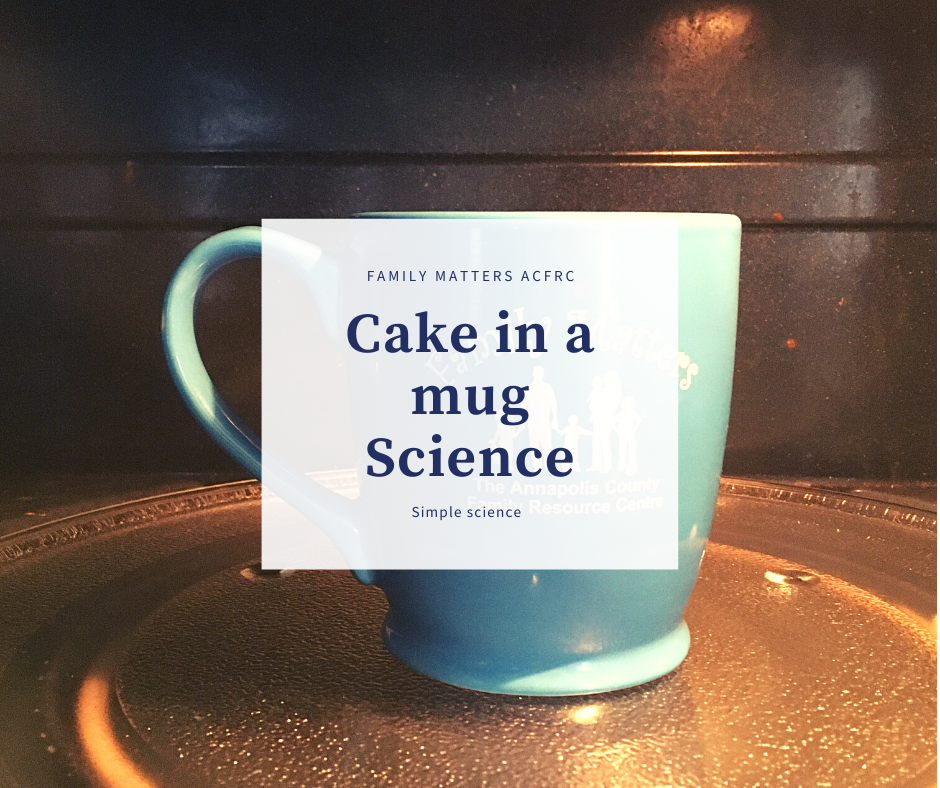 For todays science we made a treat.. cake in a mug with a microwave!
You can do this at home too if you have a microwave and the ingredients listed below. As you can see I had a helper join me on camera today as she was keen to do it with me 
 You can find the full instructions for the version we made here https://www.popsci.com/science-microwave-cake/ and I found a gluten and dairy free alternative recipe here https://downshiftology.com/recipes/chocolate-mug-cake/ which we are going to try making next.
The ingredients we used in our video were:-2 tbsp butter (28.25 grams), 1/4 cup flour (31.25 grams), 1 large egg yolk, 2 tbsp white sugar (25 grams), 1 tbsp milk (15 grams), 1 tsp baking powder (4 grams), Optional: 1 tsp vanilla extract (5 grams), Optional: 2 tbsp chocolate chips (20 grams)