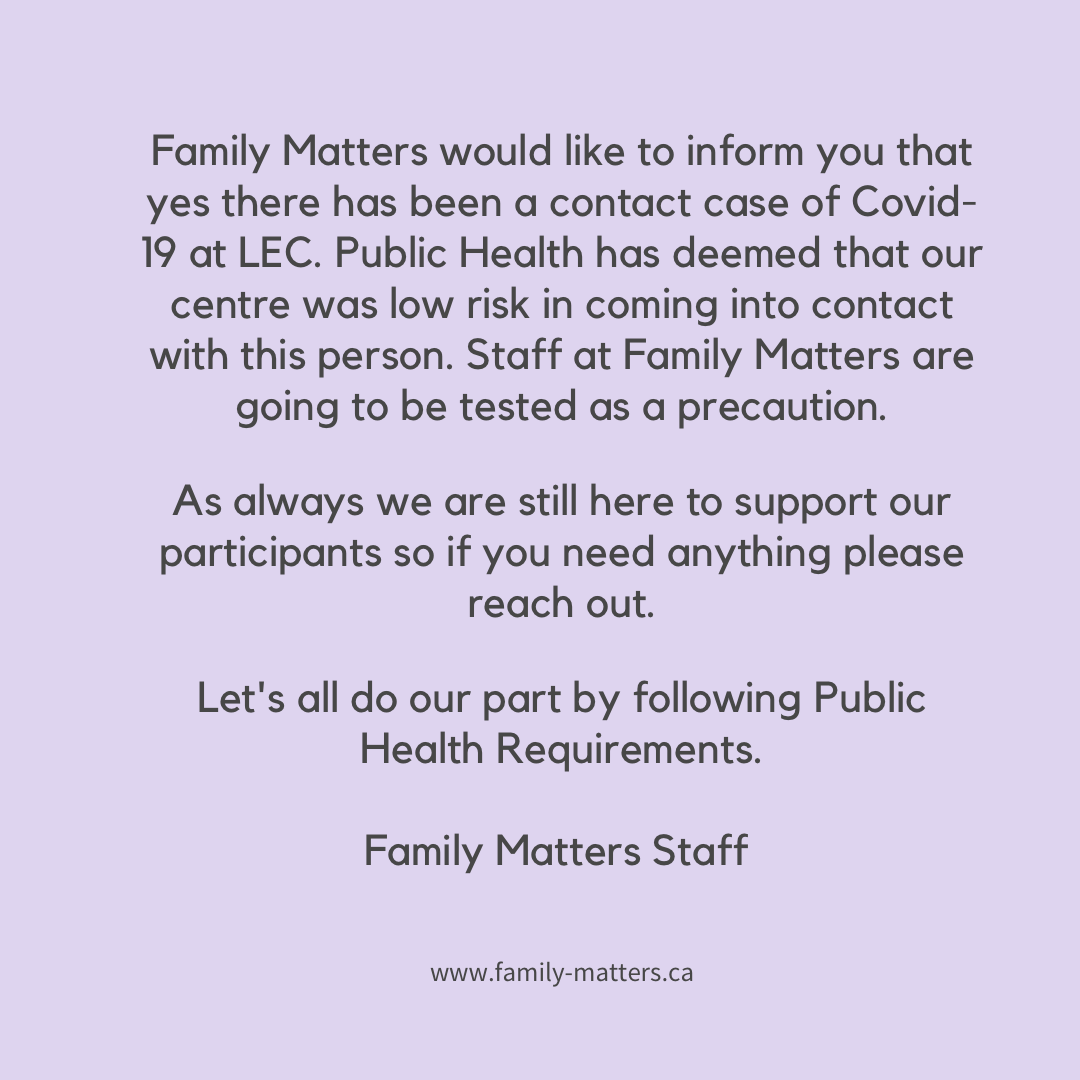 Family Matters would like to inform you that yes there has been a contact case of Covid-19 at LEC. Public Health has deemed that our centre was low risk in coming into contact with this person. Staff at Family Matters are going to be tested as a precaution.
As always we are still here to support our participants so if you need anything please reach out.
Let's all do our part by following Public Health Requirements.
Family Matters Staff