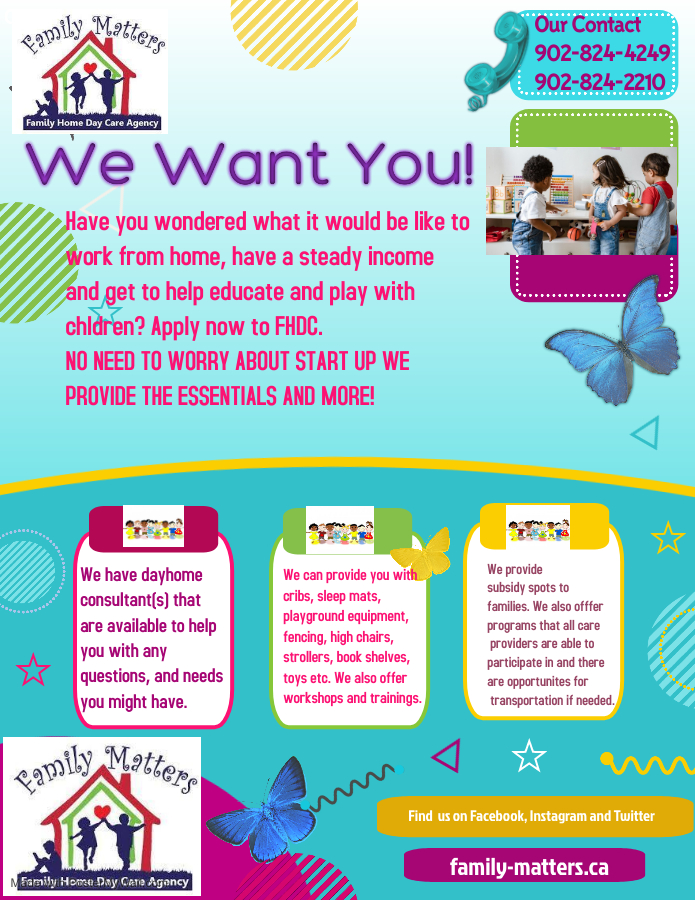 Have you wondered what it would be like to work from home, have a steady income and get to help educate and play with children?
Apply now to become a Family Matters Family Home Day Care provider. Call our FHDC department on (902) 824 4249 or (902) 584 2210 or by filling in the contact us form on our website here https://family-matters.ca/about/contact/
Don't worry about start up costs – we provide the essentials and more!