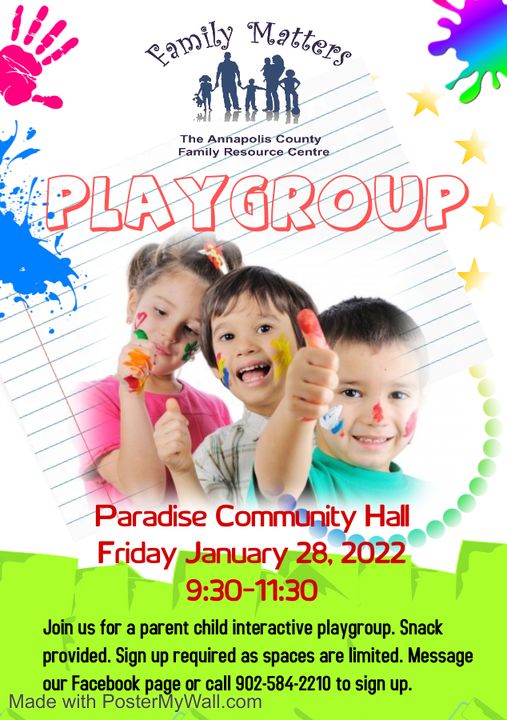 Paradise playgroup is offered on Fridays starting January 28 at the Paradise Community Hall. Sign up required as spaces are limited, Message our Facebook page or call 902-584-2210 to sign up.
Parents, caregivers and their children have fun together with open play, crafts and story time. Snack provided.
Pre Registration is required due to Covid 19 restrictions. Please call Family Matters 902 584 2210 or 1 800 399 7119 or message our Facebook page https://www.facebook.com/ACFRCfamilymatters to reserve your space.
Please Note: If School's in Annapolis County are cancelled, Family Matters Programs are as well